Outdoor and active lifestyle expert Liz Wilson to bring vast experience and accelerated growth to the Groups' Softgoods business unit  
St-Jean-de-Moirans, France, June 6th, 2023.  The Rossignol Group, a world leader in mountain sports equipment, announces the arrival of outdoor and active lifestyle veteran Liz Wilson as General Manager of the Group's global Softgoods division. Wilson's wide-ranging professional experience working with leading sports and outdoor-lifestyle brands reinforces the Group's commitment to its business diversification and global development strategy within Apparel, Footwear, Bags and Accessories segments across all seasons. Wilson joins the Group to continue accelerating the growth of the Softgoods business unit (BU), aiming to double clothing and footwear sales by 2026. 
Beginning with Nike, Wilson progressed for 12 years before leading merchandising for the US women's sportswear BU. Wilson then moved to The North Face where she spent five years as Director of Global Outdoor and Performance Apparel and launched their popular Thermoball and trail running ranges.  Most recently, Wilson acted as Senior VP of Global Product Creation for Outdoor Research where she helped to double the brand's business over 4 years.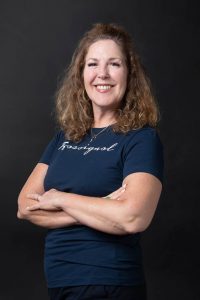 A member of the International Women's Forum, Wilson boasts over 20 years of management experience working with iconic brands in the outdoor and active lifestyle industry where she's been involved in the merchandising, design, development, and marketing of performance apparel and accessories. With the Rossignol Group's footwear and softgoods offering showing strong growth year-over-year, the addition of Wilson's strong leadership experience and knowledge of global markets is well-timed to accelerate this trend. Linked closely with the Group's development strategy, Wilson will help the brand continue its path to opening multi-activity sports to its consumer base across all seasons.
As General Manager of the Softgoods BU, Wilson will be based out of the Group's Milan, Italy offices where she will oversee the management of the Group's global softgoods teams based in Milan, Saint-Jean-de-Moirans, France, and Shenzen, China. Wilson will report directly to Vincent Wauters, CEO, Rossignol Group.
Liz Wilson, General Manager Softgoods at the Rossignol Group, says "I am thrilled and honored to join Rossignol, an iconic global brand that presents amazing opportunities to build its trusted product excellence into an all-season powerhouse for both active and technical apparel and footwear."
 Vincent Wauters, CEO of the Rossignol Group: "We are delighted to welcome Liz Wilson to the position of General Manager Softgoods at the Rossignol Group. Her expertise, her outstanding experience with leading global technical Outdoor and active lifestyle brands, her deep knowledge of North American and global markets and her vision are perfectly aligned with our growth and development strategy. Her arrival enables us to reinforce our commitment to product performance, eco conception and style. Under her leadership, we are excited to enter an ambitious new chapter of our softgoods global deployment and release the amazing full potential of the Rossignol brand across all seasons."