Social commitment for the respect of our community
Social commitment for the respect of our community
COMMITMENT FOR THE RESPECT OF OUR COMMUNITY
Carve movements of sustainability and human potential
We express our raison d'être as our desire to "Carve movements of sustainability and human potential" and that is why we want to create, encourage and drive movements that value human potential so that everyone can thrive in a more sustainable, inclusive and accessible environment.
The social component of the Respect programme is organised around 4 key aims:
To promote inclusion, diversity and gender equity;
To promote well-being at work;
To promote health through sport;
To preserve the environment.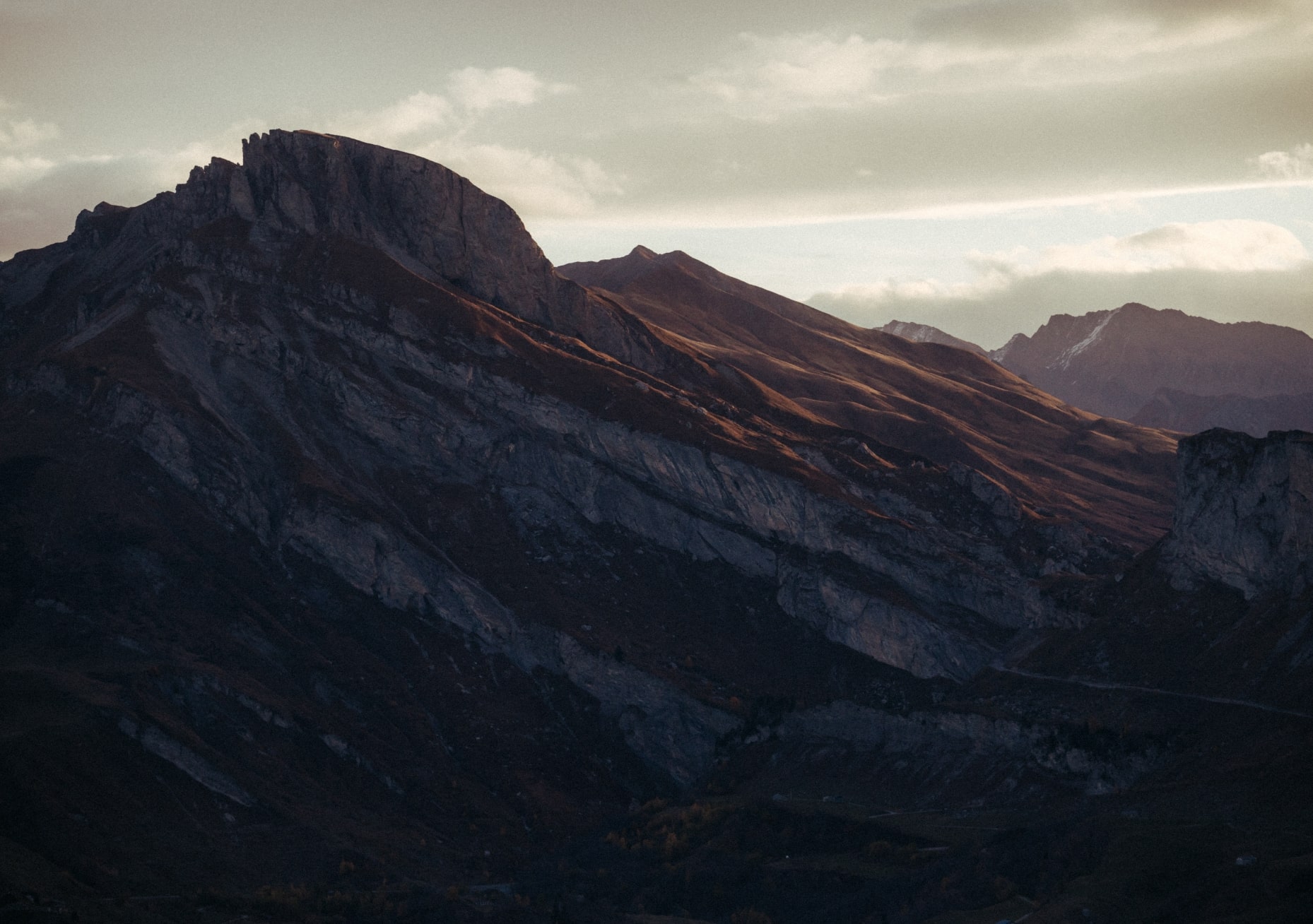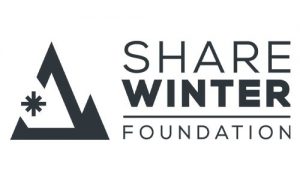 Through our US subsidiary, we support the Share Winter Foundation, whose mission is to increase participation and diversity in snow sports. This organisation aims to improve the lives, health and fitness of young people through winter sports, while creating a more diverse, inclusive and welcoming community. The Share Winter Foundation offers groups of young people aged 5 to 18 the opportunity to ski and snowboard throughout the United States. The proposed programmes remove many of the financial barriers to inclusion by subsidising or covering the costs of equipment and/or courses, providing free transport to and from the mountains and organising courses during school hours so that more young people can participate.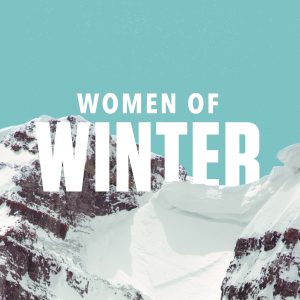 Women of Winter and its PSIA-AASI partner encourage women of colour and indigenous women to train as ski instructors by assisting them in their training through a scholarship scheme that allows them to achieve PSIA-AASI Level 1 certification. Rossignol supports them financially and is proud to stand alongside them to help foster greater diversity and representation in snow sports. Through partnerships with organisations such as Women of Winter and the Share Winter Foundation, Rossignol hopes to make a tangible contribution to building more inclusive winter sports and outdoor communities.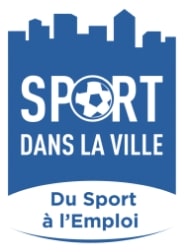 Sport dans la Ville is the leading association for social inclusion through sport in France. All of the programmes set up by Sport dans la Ville promote the social and professional integration of the 8,500 young people registered with the association by actively participating in their progress and personal development:
Education through sport;
International experience and residency programmes;
Success in the city;
L in the city;
Job in the city;
Entrepreneurs in the city.
The adventure experienced by the sponsors of Sport dans la Ville also includes the opportunity for volunteer professionals from partner companies to sponsor a young person for at least one year. This sponsorship scheme enables more than 400 young people to be supported in their professional integration each year.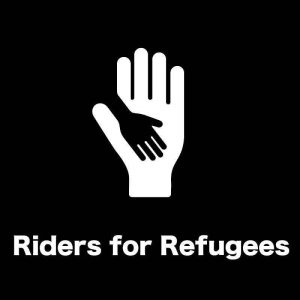 Another emblematic partnership is the collection of warm clothing that has been organised for several years in support of "Riders for Refugees", of which the snowboarder and Rossignol ambassador Marion Haerty is the patron. The association has a dual social and environmental mission: to help refugees and promote the reuse of textile products. Thanks to the clothing donations received from our athletes and employees, we help refugees in need while also giving a second life to our products.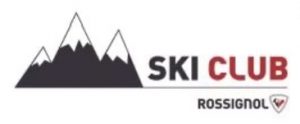 Founded on 19 October 1970, the Rossignol Ski Club aims to promote the practice of skiing and encourage members of the Rossignol Group to practice physical activity.
We have been proud to support the Ski Club since its inception by providing it with equipment and making our premises and vehicles available to it.
Proposed activities:
Saturday courses (coaching and ski instruction);
Sunday outings (in partnership with Centr'Alp, for leisure purposes only);
Loan of equipment at advantageous rates (reserved for employees of the Rossignol Group and members of the Saturday course).
FOR THE 2022 SEASON

| | |
| --- | --- |
| 8 | 140 |
| SATURDAY OUTINGS | MEMBERS |
Our commitments in action
We offer our employees the opportunity to become more involved in the Group's CSR "Respect" policy by offering them the opportunity to: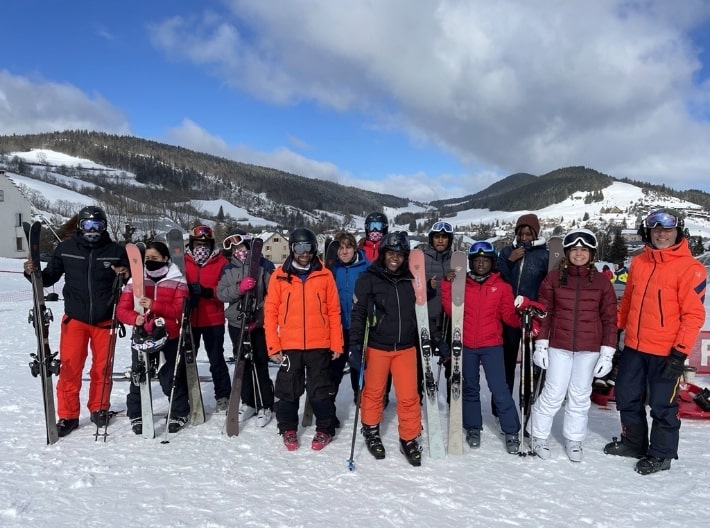 Participate in sports activities with young people
This consists of supervising sports days in the mountains (skiing, mountain biking, hiking, etc.) and/or an outing to a sporting event (ski competition, football match, etc.).
To contribute to the professional integration of young people
The employees of the Rossignol Group have the opportunity to talk about their professional experience, to sponsor young people as they define their career objectives, to lead workshop visits and to present the different professions practised within the Group.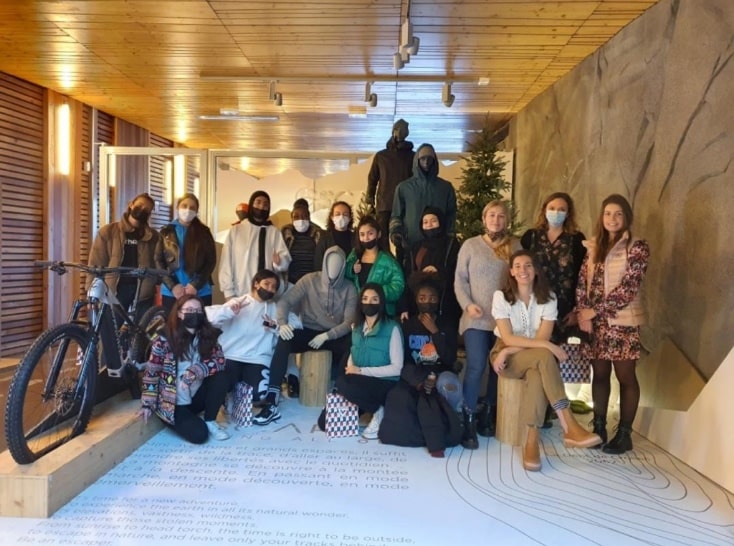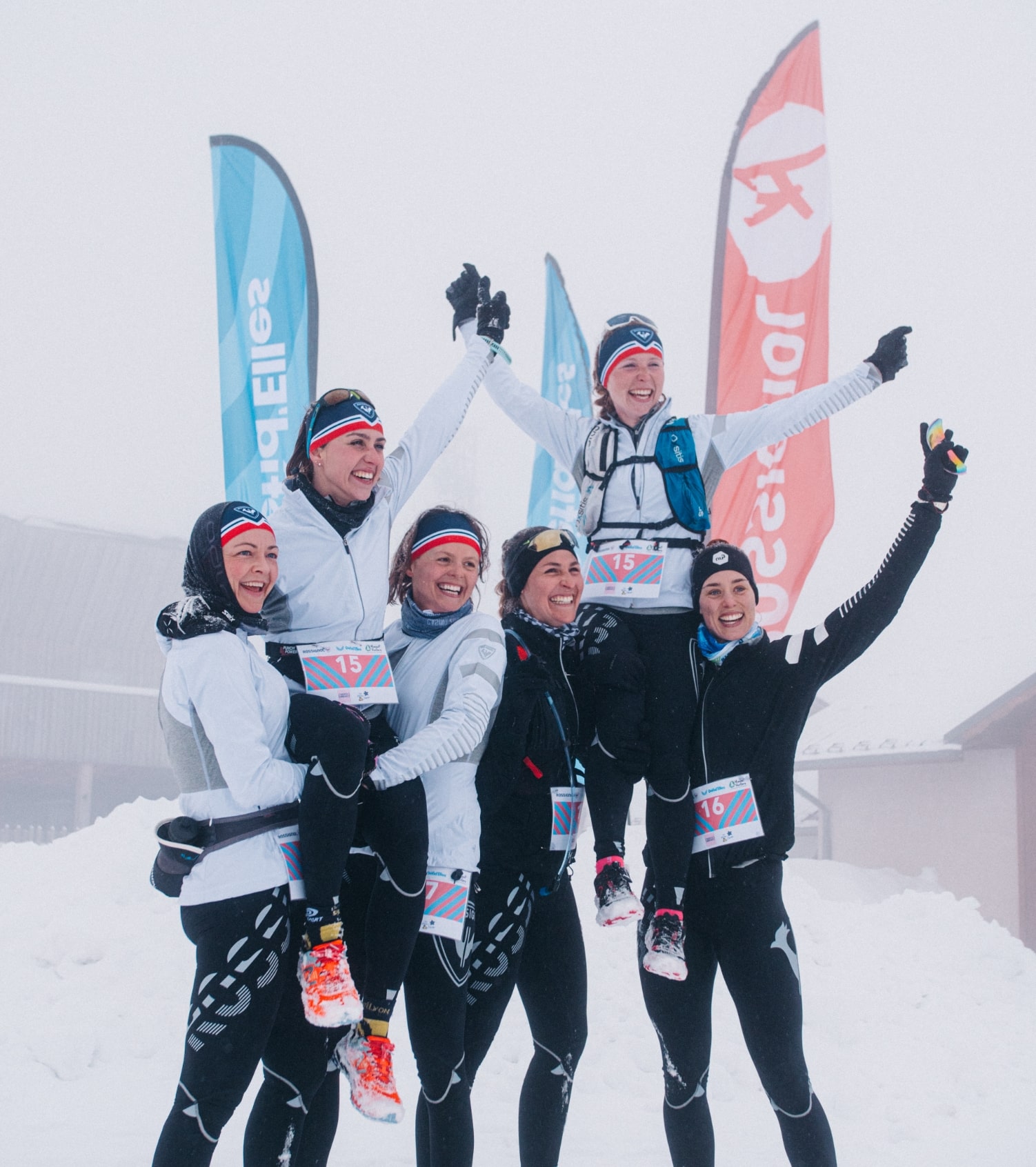 To participate in solidarity events
The Rossignol Group is continuing with its partnership with Défi d'Elles for the organisation of the Raid Blanc, an event that brings together 100 women in Chamonix to take part in sporting events. Each year, a team of employees takes part in this marvellous adventure of solidarity.
Why this commitment to solidarity?
Rossignol and Défi d'Elles are committed to two associations: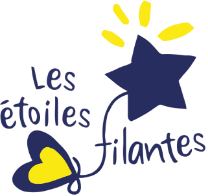 Making dreams come true
for children with brain tumours,
supporting families and research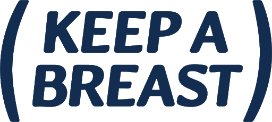 Working for the prevention of
breast cancer.
At the heart of the company
As part of the Respect programme, the Rossignol Group welcomed the members of the Grenoble Business Convention for the Climate (CEC) on 5 July 2022 at its Saint-Jean-de-Moirans site, on the occasion of the Convention's 4th session.
Employees were able to participate in a day specifically dedicated to the question of the environment: eye-witness report by Benjamin de Molliens, an inspiring eco-adventurer, on the theme of restraint in the face of the planet's limited resources, local meal offered to employees, presentation of committed projects and entrepreneurs, followed by the welcoming of the members of the Grenoble CEC to the talks and workshops set up to find ambitious solutions for the ecological transition.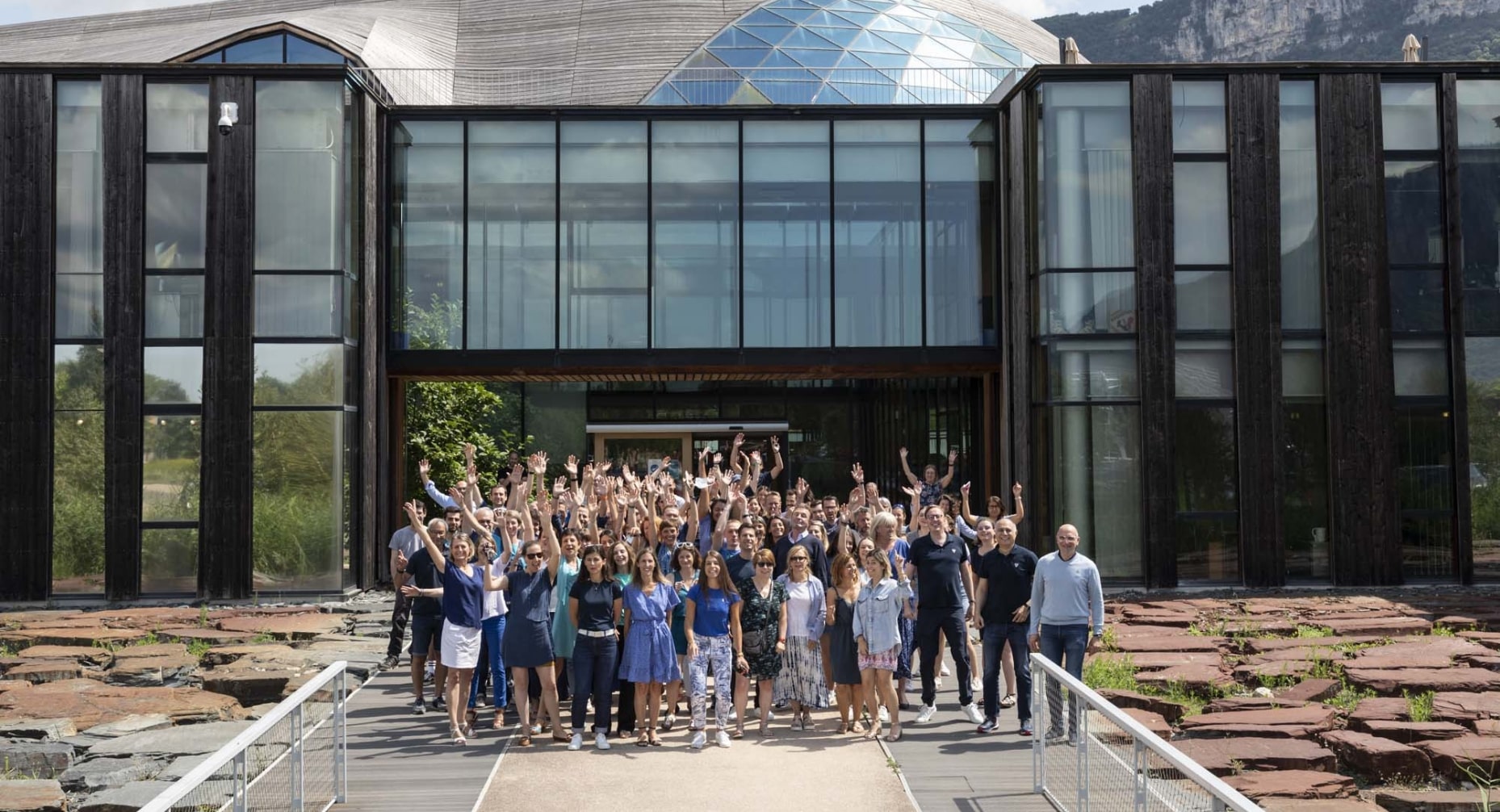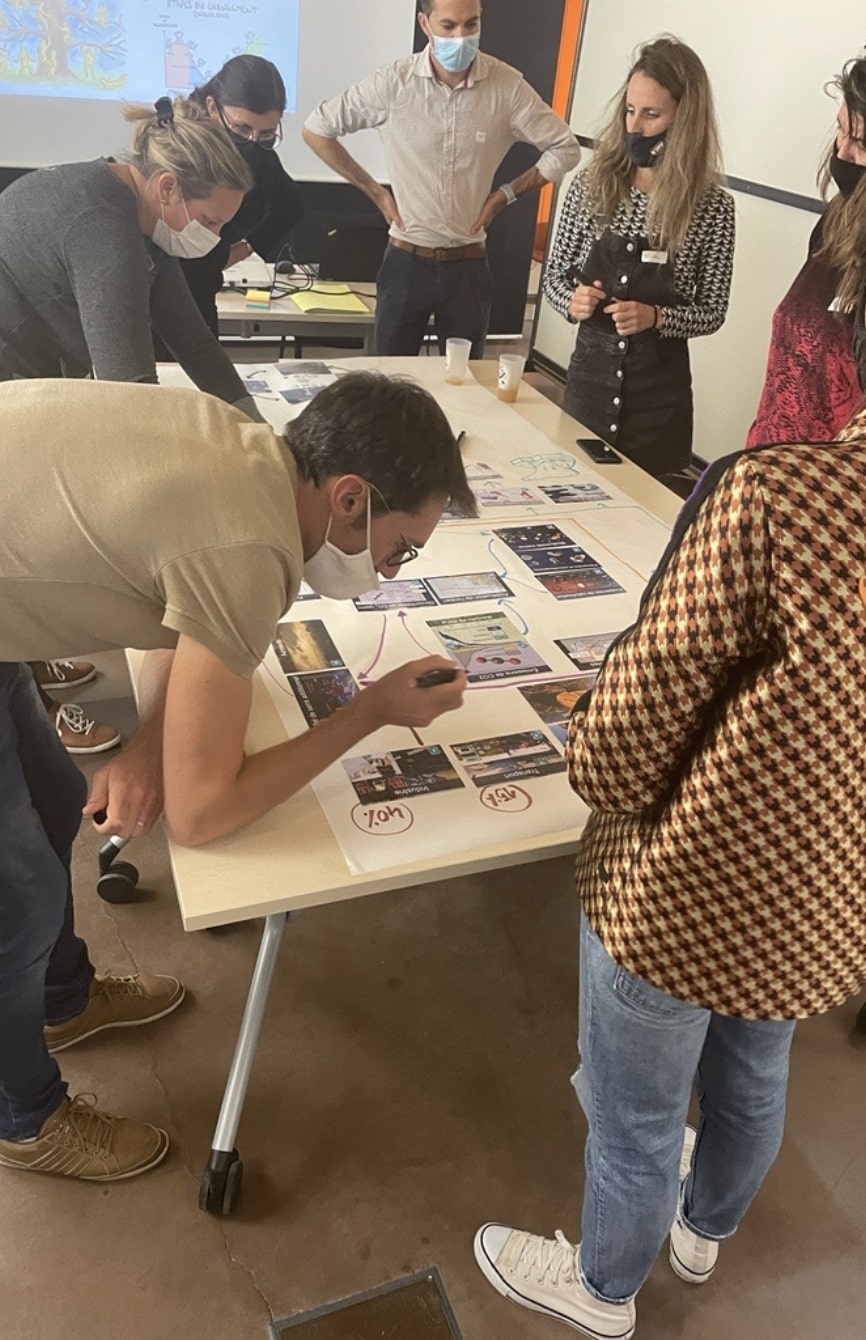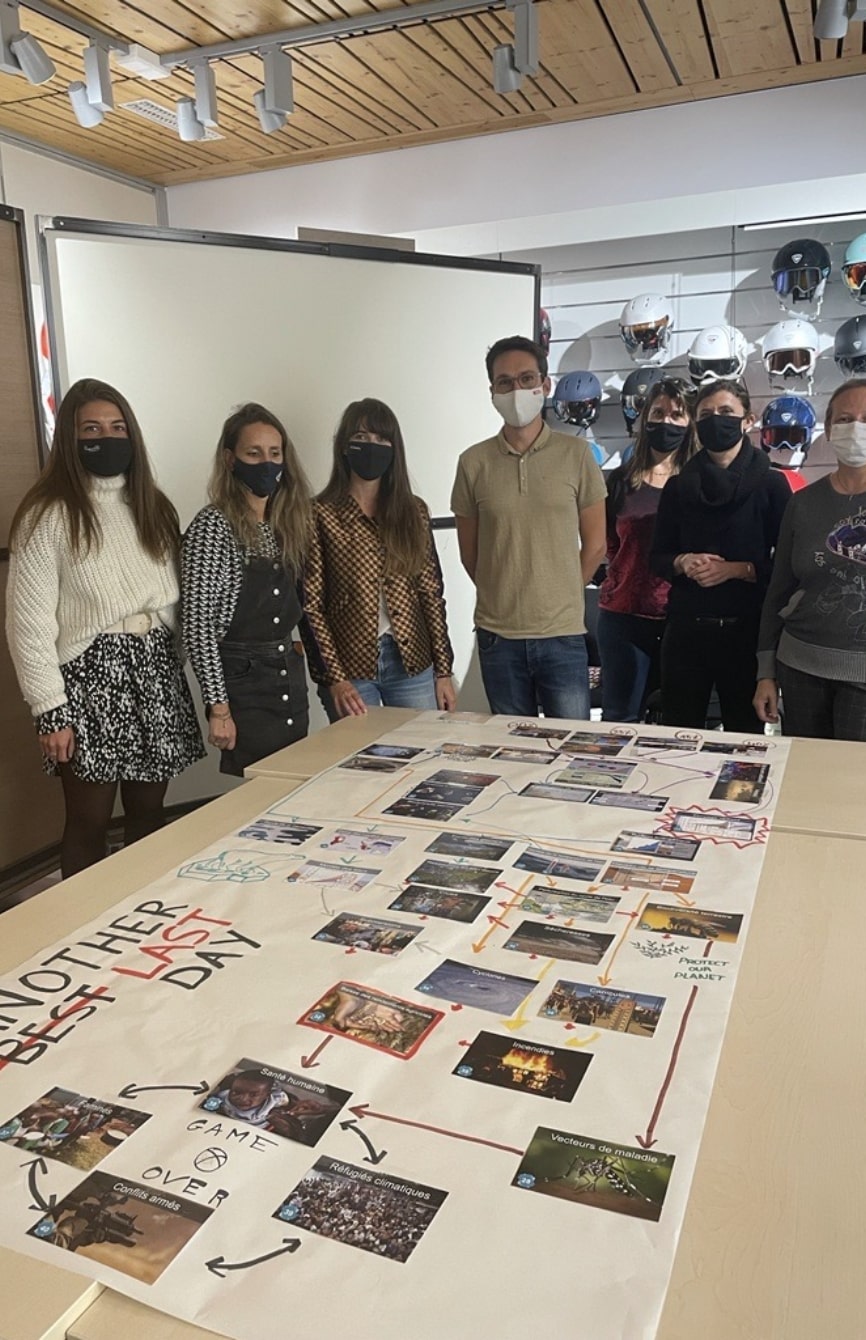 ECO CORICO: our committed internal association
In 2013, 20 committed employees of the Rossignol Group decided to create an internal association, named ECO CORICO.
Every year, the ECO CORICO team proposes its Ecological Transition Week, which aims to inform, raise awareness and present simple, effective and environmentally-friendly solutions. During this week, one action per day is offered to all employees by the association. For example, the association has recently organised a workshop to learn how to decipher labels and find the best products, a "climate fresco" aimed at understanding the causes and effects leading to disruptive climate change, a market of local and sustainable products, a 100% vegetarian menu to discover how to eat in a more eco-responsible way or a photo exhibition entitled "Message in a bottle" aimed at raising awareness of environmental threats.
Every 2 to 3 months, local producers come to the headquarters in St-Jean-de-Moirans to present their products.
We have the pleasure of regularly welcoming our athletes to our sites in France and Europe (Italy and Spain). Visits to workshops and signing sessions are organised to meet and discuss with them.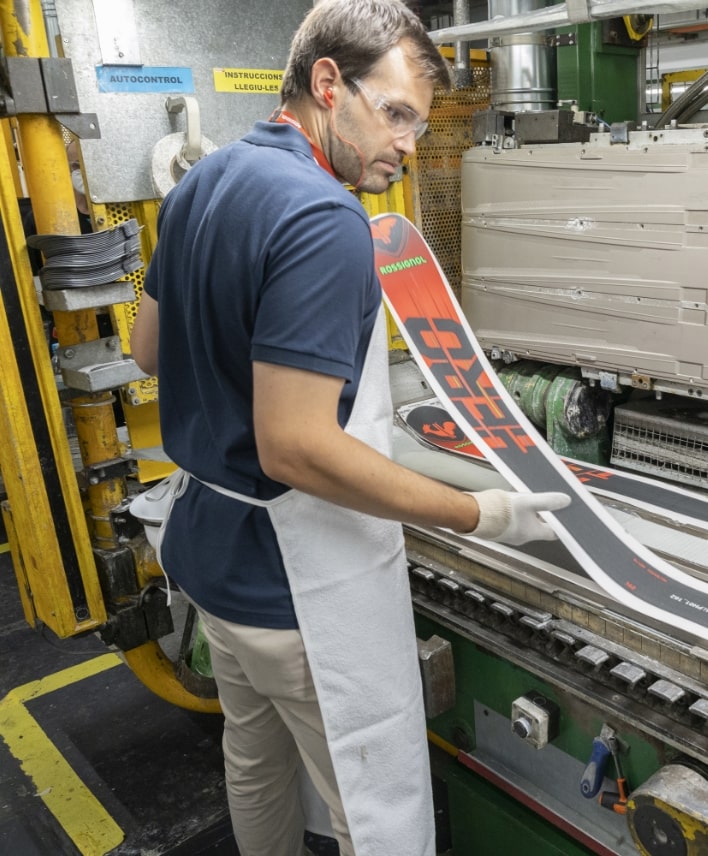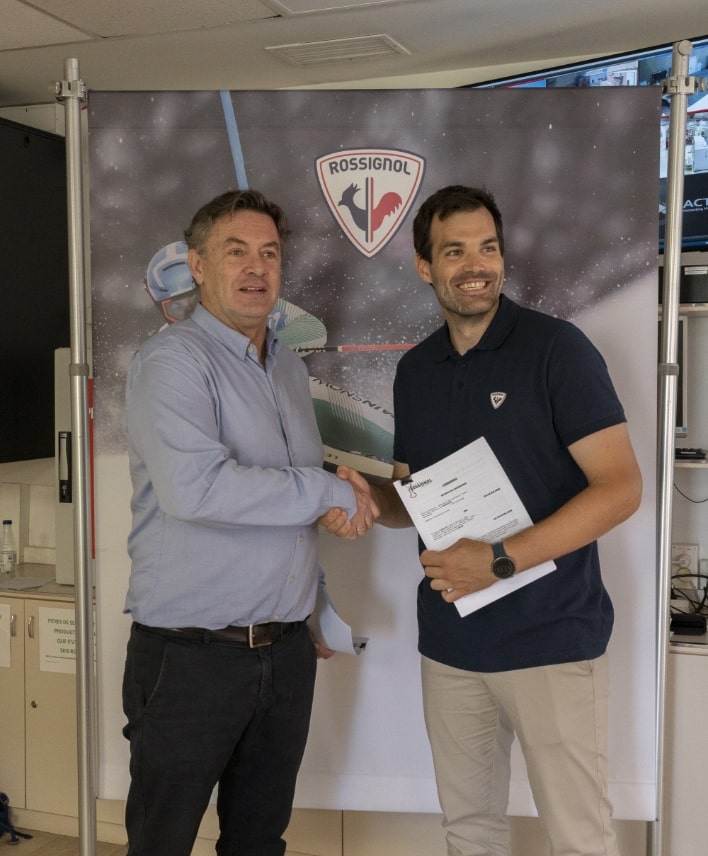 Joaquim Salarich, Spanish alpine skier – Visit to the workshop in Artés and ski moulding.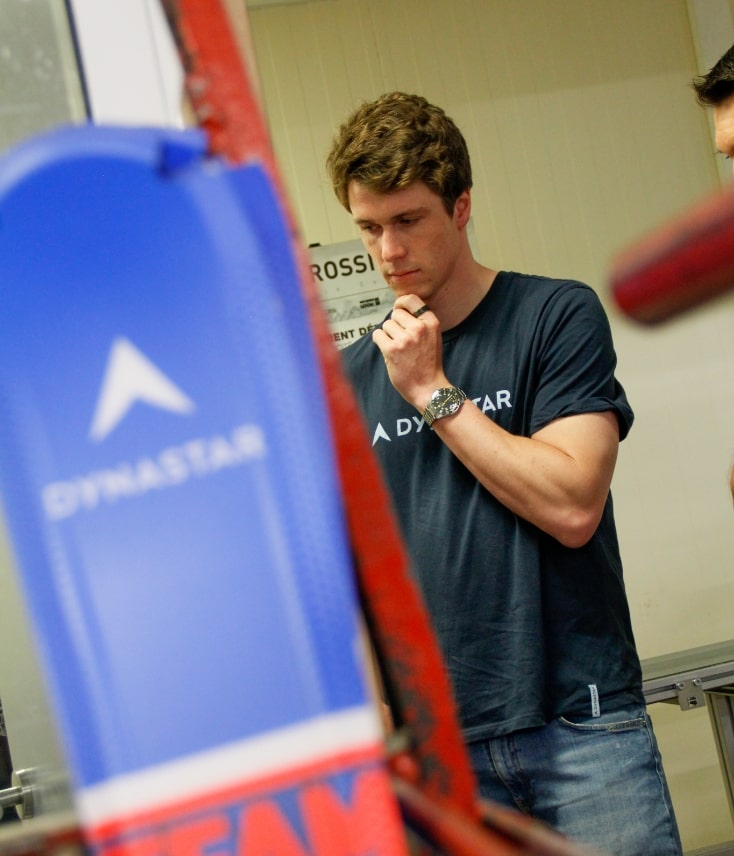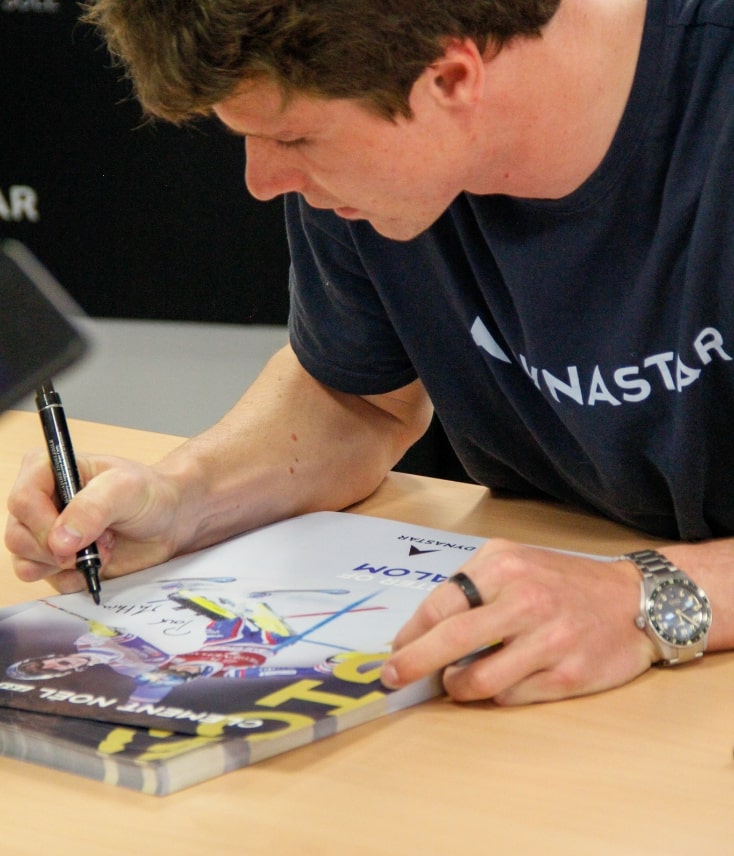 Clément Noël, French alpine skier, visit to the workshop in Sallanches, signing session and contract signature.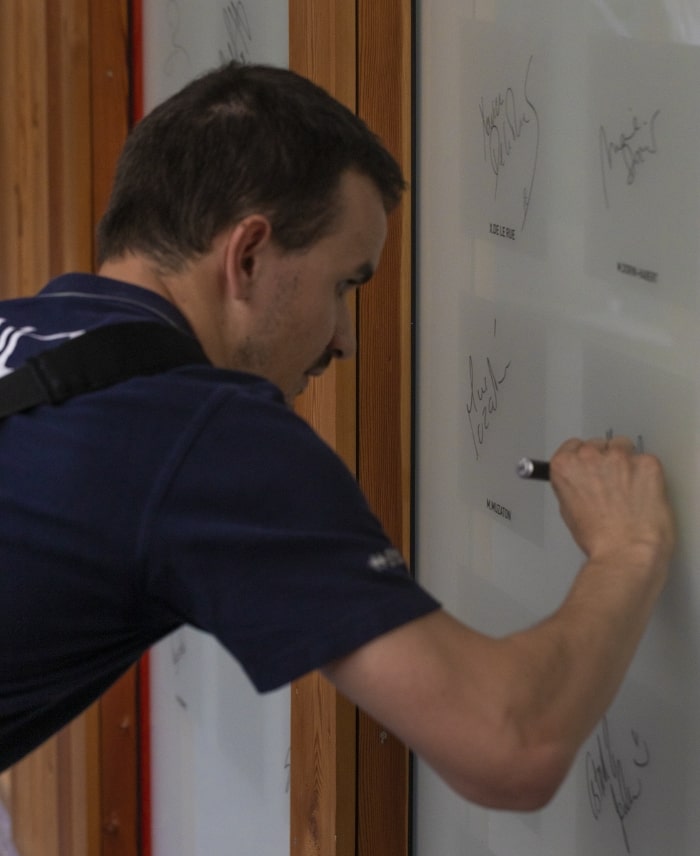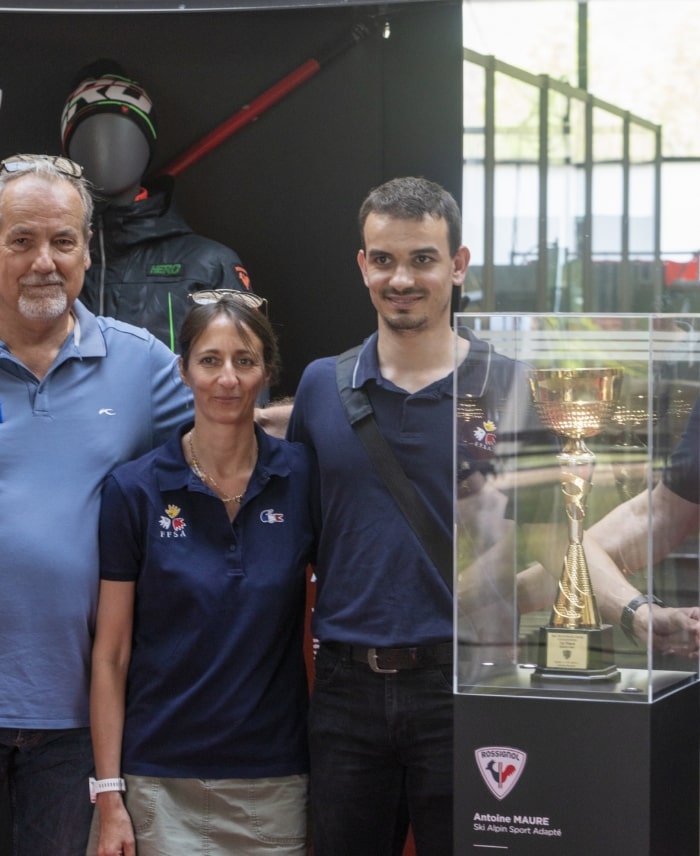 Antoine Maure, operator at the Racing Workshop in St-Jean-de-Moirans and double world champion in adapted skiing. Inauguration of his World Cup displayed on a pedestal in the company hall, signing of the Wall of Fame alongside the greatest Rossignol athletes and a moment of friendly discussion with his colleagues from the racing workshop, some members of his family, the Management and the Adapted Sports Federation.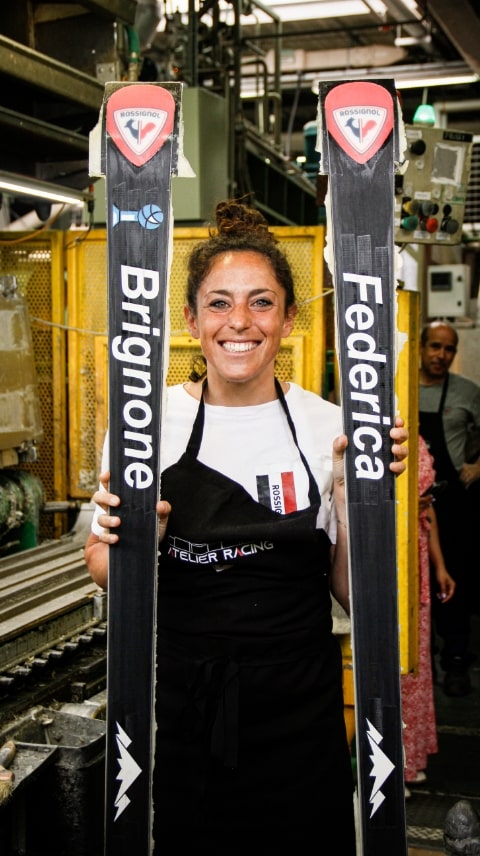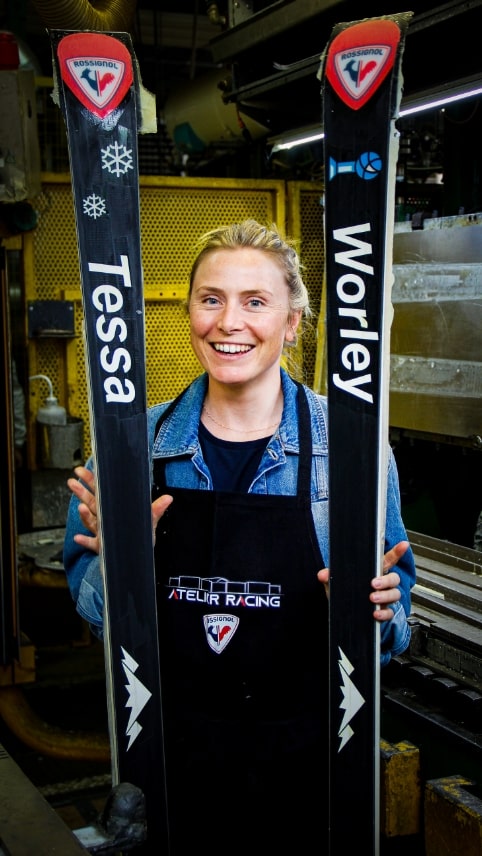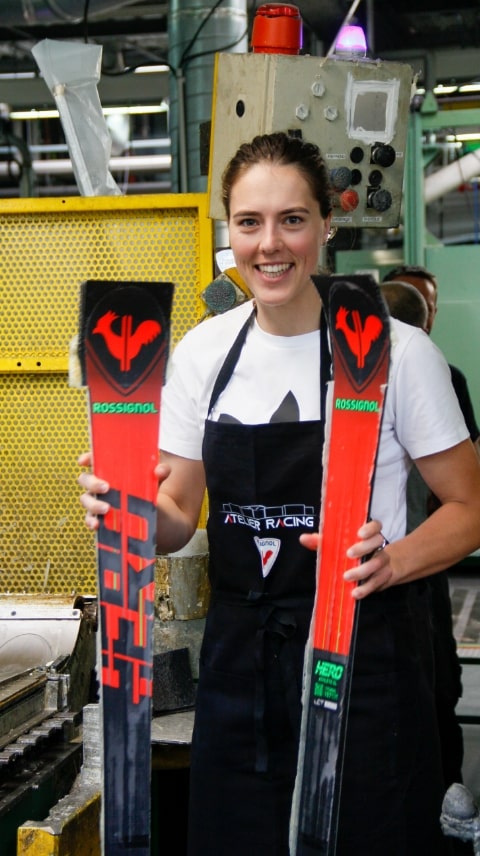 Federica Brignone, Tessa Worley and Petra Vlhova, alpine skiers, visit to the Racing Workshop in St-Jean-de-Moirans, ski moulding and signing session.