Seeking to offer mountain sports enthusiasts an enhanced multi-brand customer experience, the Rossignol Group has announced the opening of the "START GATE" stores in Bex and Bromont, marking a new step in its multi-season and multi-activity development strategy.
---
START GATE, the gateway to a new sporting season
Much more than simply a store. Rossignol's START GATE concept is designed to offer all mountain sports enthusiasts special themed merchandising areas as well as a range of services for equipment customisation and maintenance. Inspired by the vibrant energy of the start gates at amateur and professional events all over
the world, this new multi-season and multi-activity concept celebrates these moments of anticipation and impatience experienced by all athletes.
The Bex and Bromont stores offer customers the best products from the Group's brands in a single location
as well as specialist technical and customisation services:
Ski Lab: a ski preparation, servicing and repair workshop;
Boot Lab: the Start Gate store includes an area devoted entirely to boot-fitting and foot expertise that uses advanced techniques to customise ski boots. In just a few seconds, the innovative 3D Foot Scanner provides a digital three-dimensional foot analysis including all parameters required to adapt the boot to the wearer's foot and find the optimum balance of comfort and performance.
The boot-fitting process consists of 4 phases: 1) 3D scan of the foot for an accurate and personalised analysis, 2) Foot analysis to detect the footprint and load distribution, 3) Creation of a 100% personalised sports sole, 4) Thermoforming of the boot.
Specialist bootfitters, with high-level training derived directly from the experience of the bootfitters who support the Rossignol and Lange athletes at the Ski World Cup, guide customers through this process;
Bike Lab: the Start Gate bike workshop offers specialist maintenance as well as more advanced services (suspension, braking systems) and services for e-bikes: management of all electrical problems, with a particular focus on Shimano components. It also offers a tailored bike-fitting service.
Ski rental (in Bromont), including the latest products of the season from Rossignol and Dynastar, perfectly
prepared in the specialist laboratory.
Customers in the Start Gate store can also make an appointment with a Rossignol "starter", qualified professionals and passionate practitioners who draw on their expertise to provide the best possible guidance and advice to help each individual choose the most appropriate equipment for their level and discipline.
THE START GATE STORE IN BROMONT (CANADA)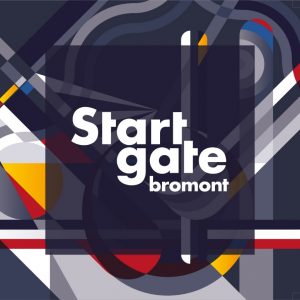 The START GATE shop in Bromont is located less than an hour from Montreal, in the heart of the « Cantons de l'Est ». A prized four-season outdoor destination, Bromont is considered the cycling capital of the country, with all disciplines represented: downhill, enduro, cross-country, road, gravel, bmx, dirt jump, fatbike and track. 200km of multi-use trails (hiking, mountain biking, horseback riding) in 3 specific sectors are accessible in the summer, as well as fabulous roads to discover either on road or gravel bikes. In winter, downhill skiing and snowboarding are the hallmarks of Bromont, which also offers a wide range of alpine hiking trails and cross-country ski trails.
START GATE BROMONT
60 RUE DE LA RIVE DROITE
BROMONT, QC
J2L 0A3
THE START GATE STORE IN BEX (SWITZERLAND)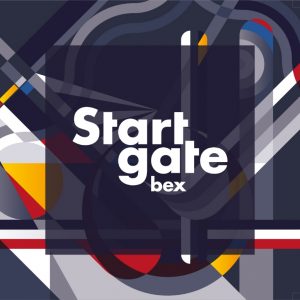 The START GATE store in Bex is located in the heart of the Vaud Alps less than 20 km from the Villars/Gryon/Les Diablerets ski area, three valleys connected to each other for an exceptional skiing paradise. It is also possible possible to reach Glacier 3000, located at the highest point of the Vaud Alps: open all year round for winter and and summer activities with breathtaking views, including the Peak Walk a unique suspension
bridge linking two mountain mountain peaks.
START GATE BEX
ROUTE DE MASSONGEX 4
1880 BEX – SUISSE
---
The best Rossignol Group brand products
The Rossignol Group, which has four factories in Europe (Artès in Spain, Montebelluna in Italy and Nevers and Sallanches in France), produces around 80% of its winter sports equipment in these European factories or at its local subcontractors. From head to foot throughout the four seasons, START GATE will bring together the entire universe and rich diversity of the Rossignol Group brands:
Rossignol and Dynastar ski ranges in all categories: Racing-Competition, Piste, All Mountain, Freeride,
Free Touring, Cross-Country and Nordic Skiing, not forgetting equipment designed specifically for women
skiers, juniors and a complete range of accessories: helmets, goggles, poles, protection and backpacks.
Rossignol and Lange ski boot ranges for all categories: Competition, Piste, All Mountain, Free Touring-Cross-Country, Nordic.
Outdoor area: reflecting over a century of tradition and its love of the mountains, Rossignol is continuing
to forge its path in alpine culture, but this time in the summer sun. The brand is offering a range of outdoor
and leisure clothing and accessories, cycling gear and multi-activity footwear to allow customers to fully experience all facets of the mountain and nature.
Rossignol mountain bike and e-bike ranges.
A ski clothing collection (Heroes, Escaper, Resort), apparel ranges for men, women and children, an
extended and enhanced collection of sports footwear and a lifestyle collection (clothing and accessories).
Modern, high-tech products designed to allow everyone to fully embrace these moments in the mountains.
Visitors to the START GATE store can also explore different specialist areas: a footwear wall display, a ski wall featuring top Dynastar and Rossignol products, a ski boot area with Lange and Rossignol, sports clothing, lifestyle and ski zones, a rental area, an outlet area and more.