After a great success of the new Rossignol bikes range in France and USA. Rossignol is excited to announce that Rossignol bikes will be available in most of the EU countries and UK (list on the appendix)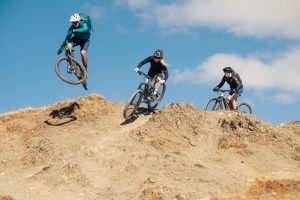 Only available at Rossignol.com, bikes are shipped directly to consumers at 90% assembled. Rossignol developed a specific bike box to offer the best unboxing experience possible. The only operation left for the rider is to mount the handlebar, the front wheel and setup the shock and fork. Do you have a problem on your bike? How to's videos, FAQ's and a customer service is here to help in each country.
The new trail and enduro range is in stock right now at Rossignol.com
NEW | The MANDATE UNO, a balance bike for kids available June 20th
Develop confidence and skills on two wheels. The Mandate UNO is a kid's balance bike with a lightweight aluminum frame and 12-inch wheels.  Featuring an adjustable seat post and handlebars the Mandate UNO push bike can accommodate children as they grow.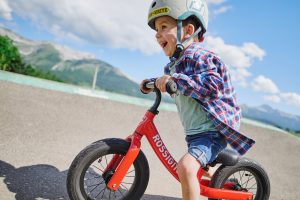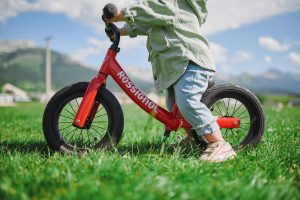 MANDATE SHIFT | 150mm to explore
Shift into another dimension with the electric-assist version of the Mandate. This ultimate all-arounder is not just a bike – it's an invitation. Discover a world where climbing has never been so fun; where "faster" and "longer" are the only words in your vocabulary. Our Horst Link suspension and aluminum frame provide effortless traction for technical climbs and a cruise, magic carpet feel on the descent.
HERETIC | 160mm to engage; fast as freedom unleashed
The Heretic perfectly balances hard-charging stability and playful, party lap performance. Developed with our World Enduro Factory Team riders, the Heretic stays fast on the nastiest descents while offering enhanced pedaling efficiency on climbs.
The aluminum frame and Horst Link suspension smooth out big hits to small bump chatter providing the comfort needed for long enduro stages.
MANDATE | 140mm of versitality ; the ultimate all arounder.
he Mandate is your ticket for all-mountain freedom. Built on the same platform as the Heretic, but with a shorter shock stroke, the Mandate is a mid-travel ripper that delivers fun, snappy performance. Ready to explore, the aluminum frame and a tune focused on efficiency provides a comfortable ride for extended adventures.
Available countries :
France, Germany, Italy, Spain ; Belgium, Netherlands, Norway, Sweden, Denmark, Finland, Czech, Croatia, Slovenia, Slovakia, Poland, Bulgaria, USA.