As part of the Respect program, Rossignol and the ESF are working with Reforest'Action to offer all participants of the SkiOpen Coq d'or 2022 a tree to be planted in a local planting project in Chirens, Isere, France.
This project is located on the western foothills of the Chartreuse. A clear cut had been carried out in the 2000s leaving the forest cut down. This wasteland was acquired by a forestry group in 2018 to be maintained.
It includes mostly pioneer species such as willow and aspen (which are tree species), but also other minority species that we must preserve.
The goal is therefore to promote a mix of varied and local species to increase the resilience of the forest to climate change and improve the biodiversity of the place.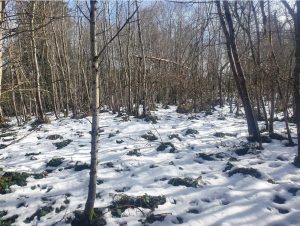 This project, which aims to last for the next 5 years, is part of a societal and environmental responsibility approach, and will have the mission to reforest an entire French forest.
We are proud to give a boost while sending a strong message to young runners and future generations: to preserve nature and their playground.
WHO IS REFOREST'ACTION?

Reforest'Action is a French company fighting to preserve and restore forests by leading reforestation projects in France and around the world.
Rossignol is already a partner of  Reforest'Action since 2020 and wishes to extend this partnership by proposing to historical partners like ESF to share this mission.
Because a small action is worth a thousand!