Rossignol ouvre les portes de sa nouvelle boutique : 70m2 dédiés au textile de la marque et de ses collaborations ainsi qu'une sélection d'articles des marques Raidlight, Vertical et Dale of Norway.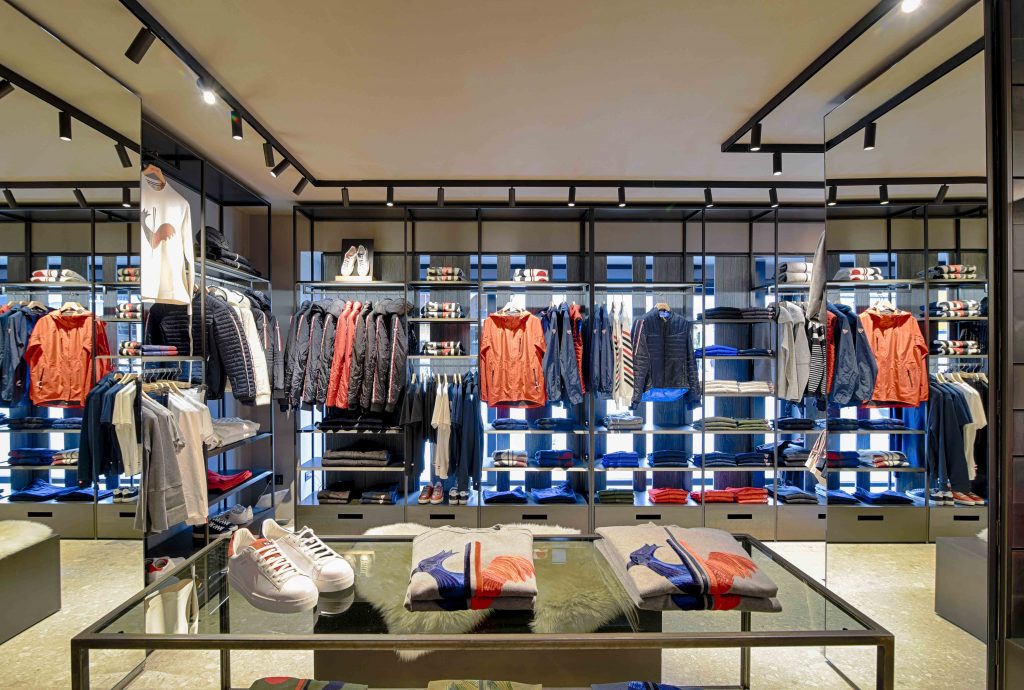 Le 13 Mai dernier, Rossignol a ouvert les portes de sa toute nouvelle boutique située en plein cœur historique de Chamonix. Elle accueille l'ensemble des collections skiwear, urbanwear et footwear de la marque, ainsi que ses dernières collaborations avec Jean-Charles de Castelbajac, Tommy Hilfiger et Wallpaper*. Une offre complétée par les produits des marques Raidlight et Vertical, pour tous les amateurs de trail et d'outdoor, et par une sélection de pulls en maille de la marque historique Dale of Norway, récente acquisition du groupe/venue rejoindre les autres marques du groupe.
L'entrée de la boutique regroupe les collections sportswear qui laisseront place à l'après-ski et au footwear dans une ambiance plus chaleureuse et intimiste au coin de la cheminée. Entre ces deux pièces, retrouvez un espace dédié pour les accessoires : gants, écharpes, bonnets, casques, masques ainsi que des produits outdoor de la saison d'été.
Conçu par le cabinet d'architectes L+L, la nouvelle boutique exprime l'authenticité, l'élégance et l'innovation qui sont les valeurs fondamentales de Rossignol. Un concept qui s'inspire de l'ADN de la marque française et souligne son lien indéfectible avec les montagnes. Cet héritage se traduit par des éléments architecturaux originaux et l'utilisation de matériaux traditionnels tels que le mélèze altéré, la pierre d'ardoise et le fer noir, utilisés à l'origine au siège de l'entreprise à Saint-Jean-de-Moirans (Grenoble). Chaque détail est rehaussé par des volumes modernes et sophistiqués, accentués par des lumières vives qui rappellent les traces des skis sur la neige.
Les mots d'Antonietta Faraldo, Directrice Retail Rossignol Apparel : « Le succès de la première boutique de Chamonix nous a conduit à trouver un emplacement plus prestigieux pour que nos clients puissent bénéficier d'une offre très étendue, représentative des nombreux produits proposés par les marques du Groupe. ».